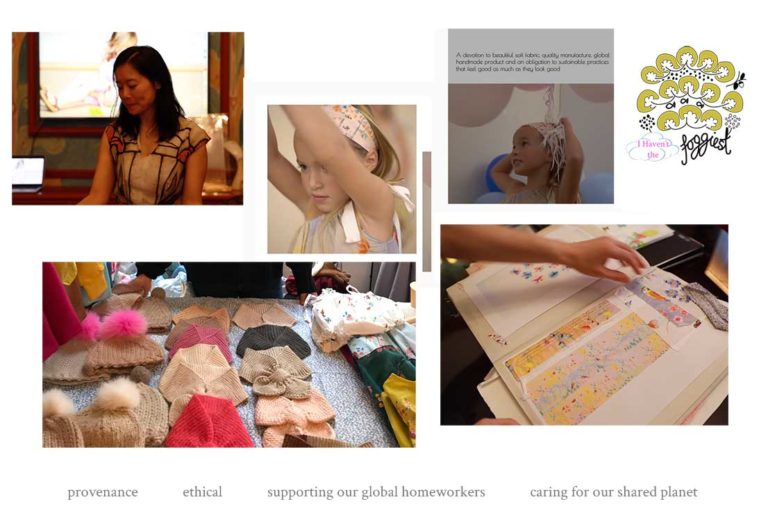 Hello, I hail from a little town in the heart of the English Countryside, near the Cotswolds.
Endlessly inspired by our beautiful planet, creating precious moments and the memories they leave combined with a little trepidation and a massive dollop of hope,
we launched our first collection in the Spring of 2016 at stores on 3 continents. We're proud to be stocked in some of the most beautiful and prestigious stores around the world.
My design experience spans the womenswear market from Jill Stuart, DKNY and more recently working on projects with designers Kinder Agguggini, Matthew Williamson and Giambattista Valli.
I made my way into children's wear designing the odd skirt here, a top there whilst working in womenswear until a meeting with Harrods on moving to London from NYC changed all of that when they encouraged me to create a real collection for their store.
It's been a great ride thus far. With two awards and three accolades in its first year, the brand is growing quietly on the international landscape. We keep marketing lean and eschew media collaborations preferring alliances with brands that share a vision in helping others less fortunate than ourselves' as well as working congruously with our customer's needs.
We are a conscious thinking brand and whilst we're not perfect, we strive responsibly to contribute our part to the solution. Our cottons and linen are farmed sustainably, our prints are water based and manufactured in excellent conditions here in the UK whilst our soft cottons come from Portugal. Our knitwear is created by hand through a community of Quechan home workers in Peru. We develop goods made by global artisans. We are committed to their social and economic advancement, alleviating poverty, strengthening families, and preserving endangered cultural traditions.
A devotion to beautiful soft fabrics, quality manufacture and an obligation to sustainable practices that feel good as much as they look good.