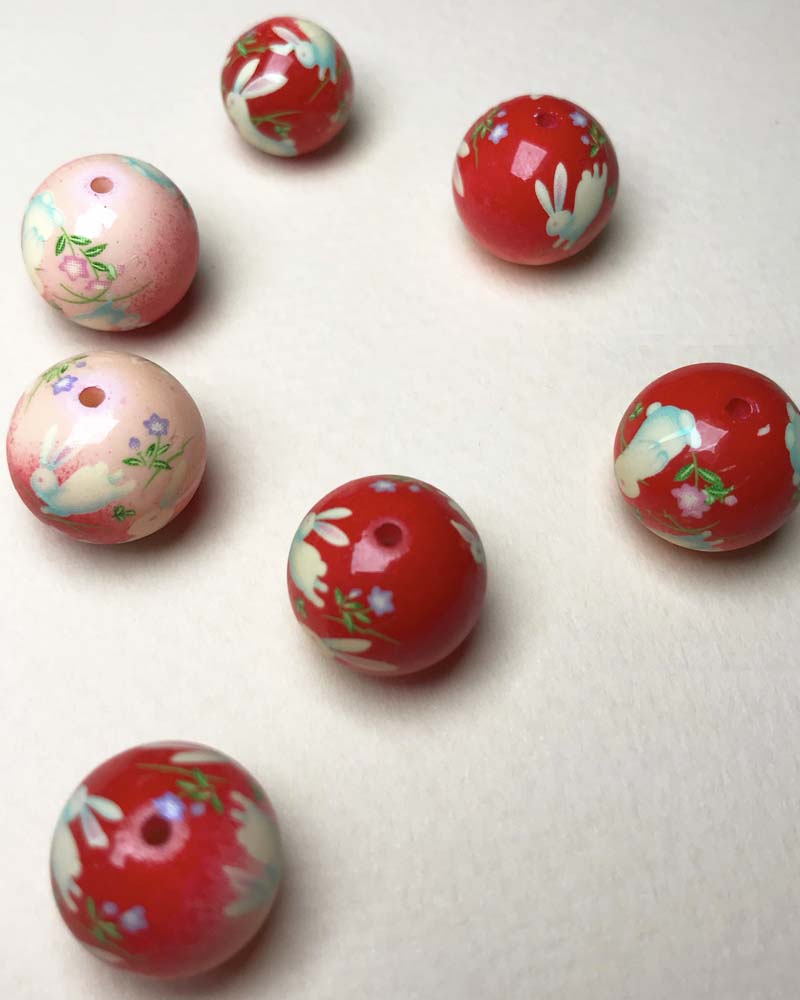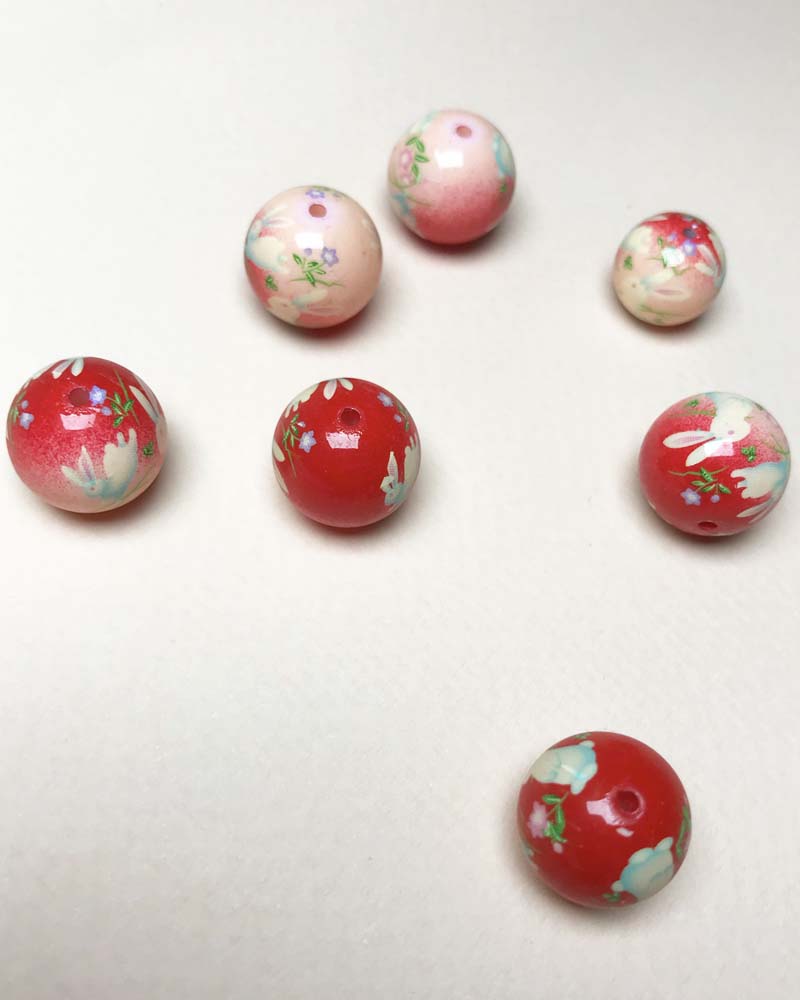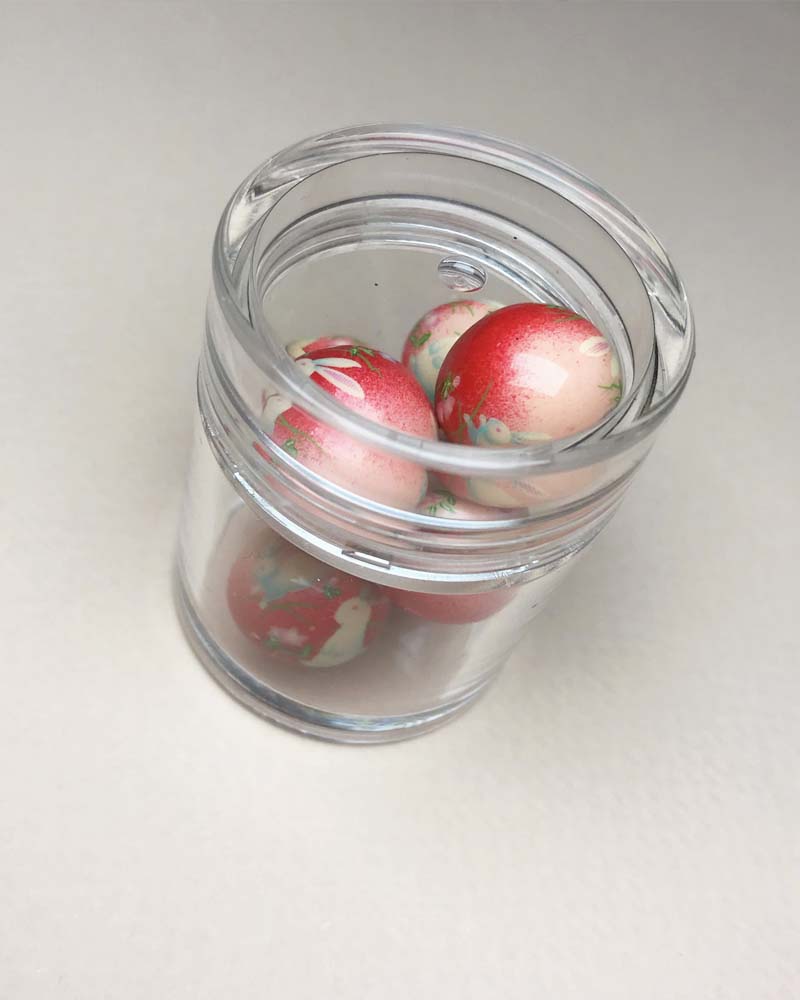 15mm crafted Tensha beads
Reward Points: 1 Points
£1.39
In stock (can be backordered)
Japanese Tensha beads are lacquered acrylic beads with a hand-illustrated design. These Tensha beads have bunnies and flowers painted on them.
The beads have a glossy finish which may be threaded through or stuck down. They're great as a trim on clothing and all of your crafts projects or as part of an accessory on the wrist, a necklace, hair accessory.
Use on their own or mix and match with different colours and different sizes or pair them with charms, flowers and other fun ideas.
Approx' 15mm.  7 left. Container not included.